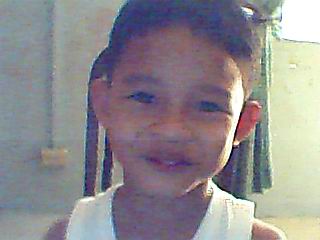 this is my only son, paolo, 6.
when he was 3 he said that when he'd grow up he would invent a sweet tasting medicine that all children can drink happily, so they would get cured of all their diseases.
lately, after watching the tsunami news on tv, he said he'd invent a "tsunami super cleaner". when i asked him what it'd do, he said the tsunami would be like a tsunami too, only it would sweep away and clean up all the garbage a tsunami leaves behind. and after it's done, he'd open his magic bottle and his tsunami super cleaner will just whoooosh right into the bottle. and he would then cover it with a bottle cap and keep it until the next tsunami comes along. : )
oh, did i mention that paolo wants to be a scientist someday?